SNOOBOOS
In our commitment to keeping our home as chemical free as possible we wanted to extend our values to our precious family pets.  
Inspired by our Toy Poodle Boo, and our love of nature, we created Snooboos, a range of natural organic pet care.
Using the finest quality natural ingredients and a unique blend of organic essential oils we have created a collection of luxury products for you to enjoy with your pets. 
Boo, She's The Boss!
Snooboos was inspired by our Toy Poodle Boo. She was our first, and will always be Top Dog!
Testimonials
My dog suffers with allergies and picks at his paws, since using Snooboos Paw Balm he hasn't touched his paws!! Its brilliant. Its great as a hand salve too!

Amy Laura Warburton
I love that the products are natural, organic & vegan. They smell fabulous and are beautifully packaged. The Hand Cleanser is perfect for keeping my hands clean and moisturised when I'm out with my dog. 

Jackie Twentyman & Alfie
I use the Paw Wash daily for my pups muddy paws, when there is no time for a full shampoo. The leave-in Conditioning Spray leaves his coat so soft and smelling wonderful. Love that they are all natural.

Sarah Halls-Carroll & Herbert
Natural Benefits
Being part of the family, our dogs are included in our quest to be as chemical free as possible. Like humans, a dogs skin and hair is affected by nutrition and the products we use to keep them clean.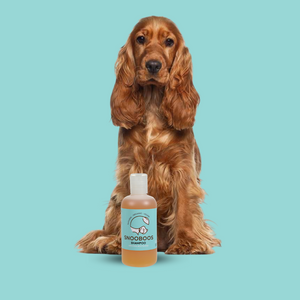 NATURAL - ORGANIC - VEGAN
Natural products promote healthy skin and coat. Products containing harsh chemicals can cause dry flakey skin, irritation and itchiness, this is the exact reason we developed Snooboos.
Can be used on all breeds, even those with sensitive skins.
Maintaining A Healthy Coat
Our aim is to help keep your dogs coat in the best condition between trips the groomers. Washing your dogs hair is made easy with our easy rinse, tear free formula. Blended using high quality natural ingredients and scented with therapeutic essential oils it makes dog bath days a pleasure.